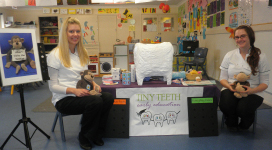 Our Teachers
All staff have a teaching background in Early Childhood and/or are experienced working in a dental environment, supporting children to make their dental visits a positive experience.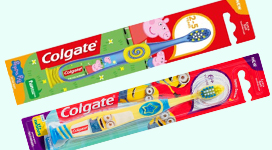 Our Aim
To educate children with effective oral hygiene practices and nutrition that will help them to become informed, independent and build healthy, strong teeth and a radiant smile.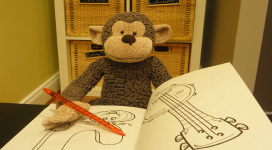 Our Program
We offer an interactive 40 minute dental show. Our program addresses all the important fundamentals of dental hygiene and basic nutrition, in a fun, positive and engaging way.
Early Expressions - Camden
"The program was excellent. Very age specific and entertaining …singing continued all day."
Narellan Childcare Centre
"Tiny Teeth are an automatic entry onto our centre's curriculum plan. Information, mixed with songs and fun ensures all areas of NQF are met and all involved have a great time learning. The resources used to support the experience are appropriate and the 'Toothbush Sets' enable the children to follow up skills and discussions at home. Thankyou."
Bambino's Kindergarten
"What a great interactive group time experience. The presenter kept the children's interest throughout the show and provided plenty of opportunities for audience participation.  The children came to preschool the next day full of excitement on how they brushed their teeth that morning just like 'George' (The Monkey). A very positive experience for the children."
Jenny's Kindergarten - Narellan
"The Children learnt how to brush morning and night and they loved the cheeky monkeys in the show. Kate was great with all the children in our room and had the children laughing and smiling."
Parent - Narellan
"After seeing the dentist show my daughter came home excitedly talking about how we brush our teeth morning and night"
Questions?
We would love to answer any of your questions about the Tiny Teeth Early Education program!
If your enquiry is urgent, please call Kate Carpenter on: 0401 076 792